Coming Soon To Thorold
The Homes at Fieldstone by Mountainview Building Group
---
Merrittville Hwy & Merritt Rd in Thorold, ON

Welcome to The Homes at Fieldstone, the perfect fusion of affordability and natural allure. Nestled in the ever-evolving community of Thorold, this development offers chic, timeless, and family-centric homes, encompassing both townhomes and detached houses to cater to a diversity of lifestyle needs.
Mountainview Building Group, the prominent Niagara builder, curate this development, bringing with them an illustrious reputation for unmatched quality. The Homes at Fieldstone present fully customizable plans, allowing for comprehensive structural alterations encompassing walls, windows, bathrooms, and foundations. With the on-trend interior selection, you're sure to find a perfect match for your dream residence.
Immerse yourself in the natural splendour, historic charm, and superb transportation links that both Thorold and The Homes at Fieldstone provide. Choose from an array of homes designed to usher in open spaces, abundant natural light, and modern amenities. Expect spacious and well-lit windows, lavish finishes, and superior construction standards.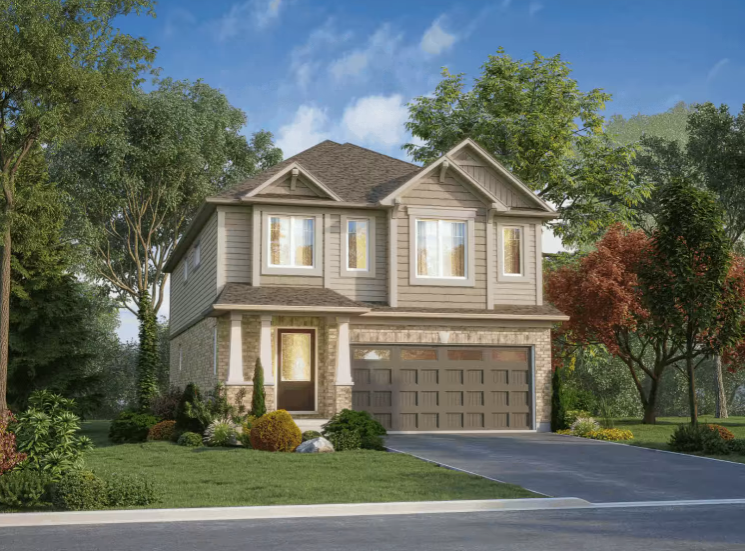 The Homes at Fieldstone Amenities

The Homes at Fieldstone offer the quintessential small-town charm paired with a plethora of contemporary conveniences, all set within a backdrop of natural beauty. Thorold and Fieldstone are nestled close to a top university and well-connected to the wider region, this development offers an enticing blend of lifestyle and location. 
The Homes at Fieldstone seamlessly meld detached houses and freehold townhomes, with 20' townhomes spanning from 1361 to 1942 square feet and starting in the upper $600s. Detached Homes 36′ and 40′, backing onto provincially significant green spaces, offering sizes ranging from 1243 to 2843 square feet and beginning in the high $800s. Elegantly balancing size and cost, Fieldstone offers optimally spacious properties at prices that are irresistibly competitive. This makes it an ideal choice for families seeking room to grow, as well as investors on the hunt for lucrative opportunities.
Experience the tranquillity of Thorold an idyllic setting complemented by a wealth of desirable amenities within easy reach. With effortless access to Highway 406, commuting to the QEW and nearby locales like Niagara Falls, Niagara-on-the-Lake, Port Colborne, and the US Border is a breeze. The development's proximity to Seaway Mall, Niagara College Welland Campus, Brock University, and a myriad of parks, trails, and golf courses guarantees an exceptional lifestyle with endless shopping, educational, and recreational opportunities.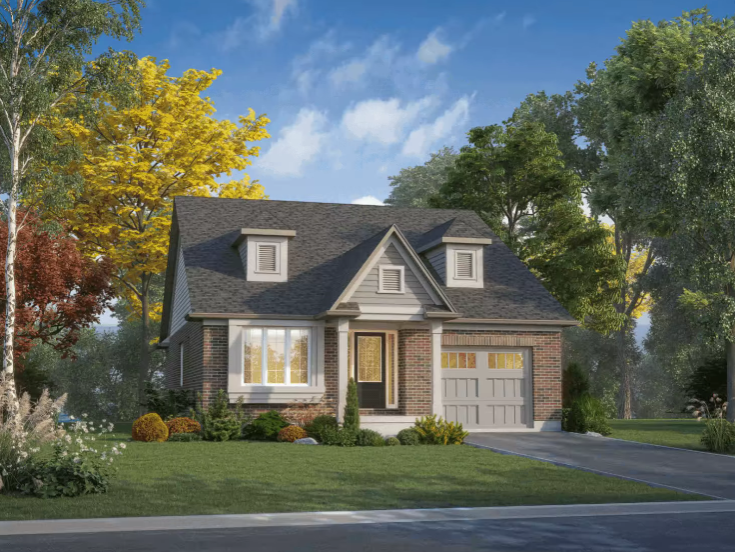 Living In Thorold

Living in Thorold at The Homes at Fieldstone situates you amidst the lush beauty and historic charm of the Niagara Region. The area's burgeoning employment landscape and seamless connection to the Niagara region add to its appeal. With the Niagara Region's population forecast to surge by 28% to 610,000 by 2041, accompanied by 80,000 new jobs, demand for housing is expected to spike, making this a perfect investment opportunity.
The superb transportation links, including easy access to the QEW and 406, contribute to Thorold's appeal. With Brock University close by, the region attracts students, faculty, and investment, fostering local economic growth. Recreational amenities, including parks, sports complexes, shopping centres, and entertainment options, make it a family-friendly environment. The city's affordability, growth potential, and proximity to major cities make Thorold an attractive destination for real estate investors seeking long-term value and rental income opportunities.
Thorold is home to an impressive array of recreational spaces, boasting over 250 acres of parks, trails, and green areas, including Short Hills Provincial Park, Mel Swart Lake Gibson Conservation Park, and the picturesque Brock Golf Course.
The Homes at Fieldstone Proximities
4-minute drive to Highway 406

4-minute drive to Seaway Mall

5-minute drive to Niagara College Welland Campus; 6-minute bus ride (Bus #70) every 30 minutes

9-minute drive to Brock University; 16-minute bus ride (Bus #70) every 30 minutes

14-minute drive to Short Hills Provincial Park

20-minute drive to Niagara Falls

25 minutes to the US Border

30-minute drive to wine country in Niagara-on-the-Lake
Project Summary
Development Team: Mountainview Building Group
Location: 43.0314257, -79.252227