Coming Soon To Markham
QUI Modern Towns by LeBANC Development
---
Markham Road and Major Mackenzie, Markham ON

Markham, Ontario, eagerly awaits the unveiling of the contemporary allure that is QUI Modern Towns. Positioned in its pioneering phase, this grand preconstruction development is set to introduce more than 2000 upscale residences. Covering a vast 32 acres, QUI Modern Towns represents an epitome of architectural brilliance. It isn't just a place to live; it's a statement. For investors and potential homeowners, this community sets the gold standard for urban living.
QUI Modern Towns Features

Hosting over 2000 units, QUI Modern Towns promises to deliver premium residential spaces exuding a balance of opulence and ease. Options extend up to 2,300 sq.ft with 5 bedrooms and double-car garage townhomes. Situated in a sought-after neighborhood, it provides an impeccable setting for upscale living where conveniences are always at hand.
The development prides itself on creating a family-centric ambiance, adorned with masterfully crafted modern townhomes. The interiors speak of elegance and expansiveness. Prioritizing walkability, the layout ensures residents have easy access to their daily essentials.
QUI Modern Towns resonates with the unique charm of Markham. It presents tranquil lanes, pedestrian-friendly routes, and residences that seamlessly merge with the aesthetics of the locale. In essence, it stands out as a refined yet homely development in Markham. Be it a young professional, a growing family, or a discerning investor, the allure of this community is simply undeniable.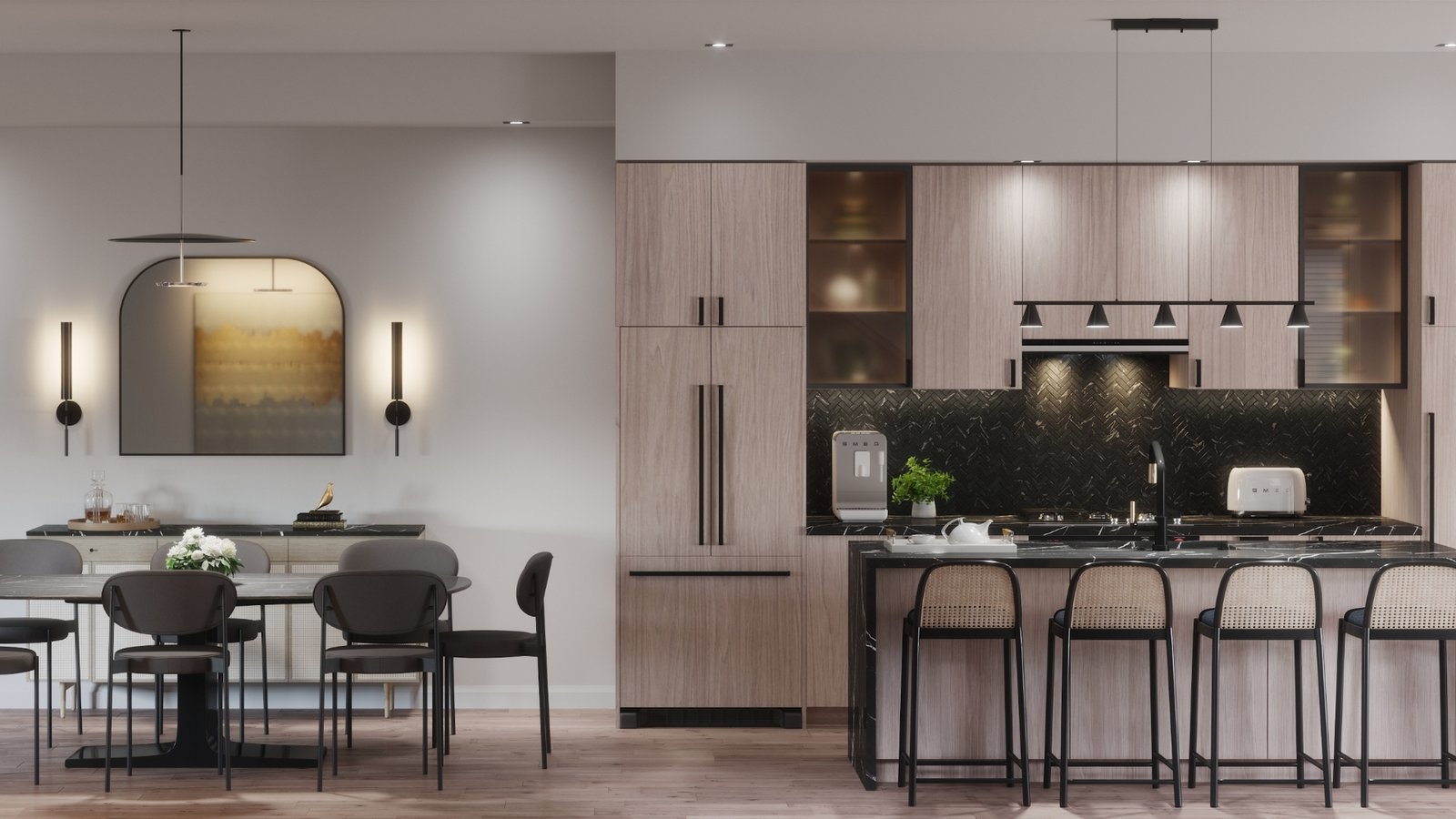 Living In Markham

Dwelling at QUI Modern Towns means having the world at your fingertips while nature's tranquility lingers nearby.
Its strategic positioning near the Mt. Joy Go Station and just a 5-minute drive from the 407 accentuates connectivity to downtown Toronto and the broader GTA, appealing immensely to professionals and families alike.
Enjoy the proximity to BMO, Shoppers Drug Mart, and more. Grocery runs become expedient with Food Basics, No Frills, FreshCo, Loblaws, and proximity to stores like Home Depot and PetSmart. The locale is rich with trendy eateries, cafes, and bars, with Sushi Sushi Japanese Restaurant being a notable mention. The vicinity is home to several schools like Mount Joy Public School, Sam Chapman Public School, and St. Brother Andre Catholic Highschool. Revel in the greenery with nearby parks like Swan Lake Park, Gordon Weeden Park, Wismer Park, Springdale Park, and Cedar Valley Park.
QUI Modern Towns Proximities
Mount Joy GO Station routes only a minute away from home
Within walking distance to several cafes and restaurants including Real Kebab, Viet Kong Restaurant, Chatime
A short drive to several points of the community including the Mount Joy Community Centre, Markham Little Theatre, Markham Museum.
Within walking distance of green areas such as Art Latcham Park, Gordon Weeden Park, Swan Lake Park
Project Summary
Development Team: LeBANC Development
Location: 43.9099377,-79.2682315
Proposed Suite Sizes: Units: 2000+