Exquisitely Crafted
1 & 2 Bedroom Condominums
---
Lackner Ridge is surrounded by an established neighbourhood complete with schools, shopping and easy access to city centers and miles of untouched wilderness, Lackner Ridge is just waiting for you to arrive.
Stay in touch with Kitchener-Waterloo through conveniently located city traffic arteries – shopping at Fairview Mall, swimming at the local pool or jump onto the 401 for an eagerly anticipated day trip in or outside the region. And yet, this location can also be your personal oasis. The rush of the Grand River as it makes its way downstream and the soft rustling of leaves in the surrounding forest are the sounds of life at Lackner Ridge Condominiums.
With one foot in the urban landscape and one foot in nature, a balanced life awaits you at Lackner Ridge.
Project Highlights:
-Views of the Grand river in your backyard
-Close to public transportation
-Easy access to HWY 401
-Close to shopping, dining and entertainment
-Nearby parks include Rosenberg Park, Eby Park and Crosby Park
Invest in Kitchener / Waterloo Region:
Lackner Ridge Condos is conveniently located near several post-secondary institutions. Between Wilfrid Laurier University, the University of Waterloo, and Conestoga College, the area is home to over 100,000 post-secondary students. Lackner Ridge Condos would make the perfect place for students to call home during the school year. Lackner Ridge will be 14 minutes from the University of Waterloo, 12 minutes from Wilfrid Laurier University, and 16 minutes from Conestoga College!
Conveniently located just 8 minutes from CF Fairview Park Mall which features 120 fashion retailers, stores and services for you to enjoy! Surrounding CF Fairview Park Mall, future residents will also find a fantastic assortment of Big Box Stores, Restaurants, and other retailers.
Lackner Ridge Transit Options:
Less than 10 minutes from Fairway Station where you will have access to the ION Light Rail Transit (LRT) seamlessly connecting Kitchener, Waterloo and Cambridge — commuting through the Tri-Cities has never been so convenient! You are also 10 minutes from the Kitchener Train Station.
Motorists will be able to travel throughout the region with easy access to major thoroughfares in the area. Lackner Ridge Condos is conveniently located eight minutes away from Highway 8 which will connect motorists to Highway 401 and allow for seamless travel throughout Southwestern Ontario.
Lackner Ridge Green Space:
The area surrounding Lackner Ridge Condos offers residents plenty of green space to enjoy. The great outdoors will come with incredible ease at Lackner Ridge! Surrounded by an extensive nature trail system, Lackner Ridge is only moments from the Grand River and minutes from the Stanley Park Conservation Area, Rockway Golf Course and so much more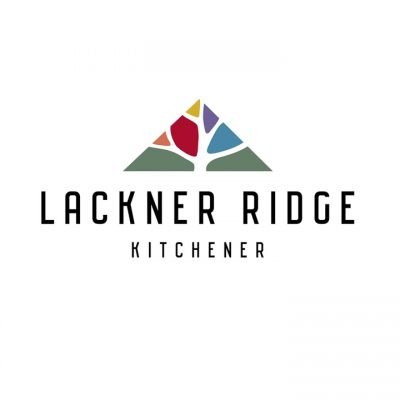 Project Summary
Development Team: Reids Heritage Homes
Location: 1000 Lackner Place, Kitchener, Ontario
Price Range: 449999 CAD
Building Height: 3-7 Storeys
Architecture Team: TBA
Interior Designer: TBA
Expected Completion: 2025