Coming Soon to Toronto
Bringing a Lifestyle of Unrivalled Urban Sophistication
---
Designer's Walk Condo
Toronto is known for its eye-catching architectural designs, and Designer's Walk Condo is set to meet and exceed expectations, while tackling air pollution. The building's exterior architecture is planned to feature a unique landscaping design, giving it the appearance of a "vertical forest". Imagine 22 storeys of climbing plants and beautiful greenery. Current plans call for Designer's Walk Condo includes 22 storeys and 100 condominium units.
Available suites are to be broken down as follows.
6 1-bedrooms
86 2-bedrooms
8 3-bedrooms
On-the-Go
St. George and Dupont subway stations are both within walking distance from this apartment, with the latter serving as a major interchange between Line 1 Yonge-University and Line 2 Bloor-Danforth. Local bus services are also available along Davenport Road and Bedford Road, while drivers can easily access the Don Valley Parkway via Rosedale Valley Road.
Location Profile
The Annex, one of Toronto's most walkable and safe central neighbourhoods, which is officially bounded by Avenue Road on the east and Bathurst Street to the west is a walking distance from this new build. Designer's Walk Condo is located at the heart beat of the action, offering a diverse mix of retail, restaurants and cultural venues. Other attractions in the area include:
The Bloor-Annex business district, only a short walk to the south of Designers Walk. It is also home to an eclectic array of shops & restaurants
Ramsden Park: minutes' walk to the east
The University of Toronto's St. George Campus: readily accessible to the south
The Royal Ontario Museum: a short walk or bus ride to the south
Upscale shops and restaurants line the streets of nearby Yorkville
Key Features of Designer's Walk Condo
Slated to be a Vertical Forest
Staggered terraces with climbing trees and outdoor plants
Tackle air pollution and improve your air quality, while living in urban style
22 Storeys/100 Units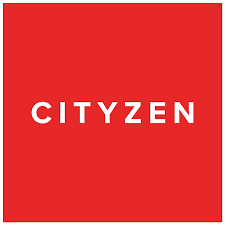 Project Summary
Development Team: Cityzen Development Group&Greybrook Realty Partners
Location: 314 Davenport Road, Toronto, ON