Coming Soon To Etobicoke
BLVD.Q by Mattamy Homes
---
935 The Queensway, Etobicoke ON M8Z 1P3

Introducing BLVD.Q a development by Mattamy Homes, coming soon to Etobicoke. Located at 935 The Queensway, these luxurious condominiums are being built to the highest standards.
Whether you're looking to invest in a property that may increase in value or searching for your dream home, BLVD.Q is sure to impress. Its location provides amazing, transit, shopping, and restaurants, residents are sure to be satisfied with their new home.
With BLVD.Q  currently in the registration phase, now is the perfect time to get in on the ground floor and secure your piece of this exciting new development.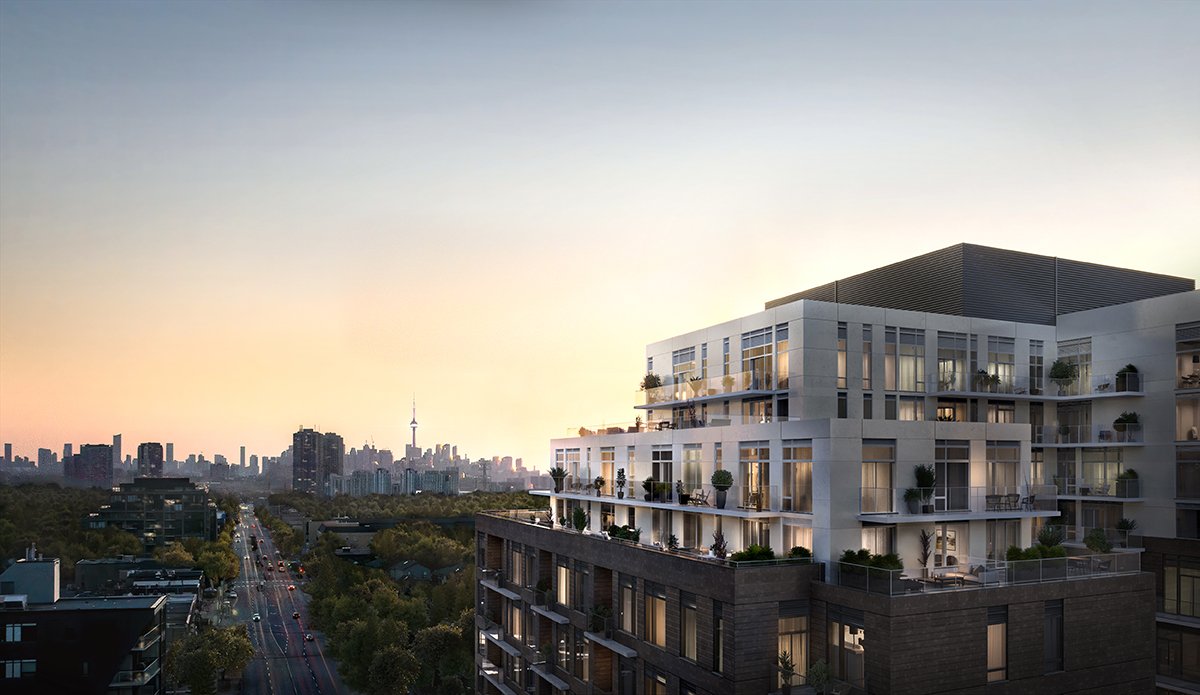 BLVD.Q Features

In the transformative landscape of South Etobicoke, BLVD. Q stands out as a beacon on The Queensway. Once a simple suburb of Toronto, the area now resonates with energy, boasting green expanses and the charm synonymous with the city's west end.
BLVD.Q, Mattamy's newest 11-storey mid-rise condominium community located at 935 The Queensway, is poised to redefine South Etobicoke's skyline. Not only does it offer views towards the lake, but it also casts a majestic silhouette against the backdrop of South Etobicoke's night.
Within this boutique establishment, residents are treated to three floors of five-star amenities. Thoughtfully designed communal spaces, including a state-of-the-art gym and two opulent entertainment lounges, ensure that luxury and comfort are never compromised.
This architectural marvel beautifully balances the vibrant lifestyle benefits of city living with the intimate charm of South Etobicoke. Each suite showcases a blend of modern flair and comfort, characterized by bright interiors and functional layouts that bathe residents in natural sunlight. The design's finesse extends to well-appointed kitchens and spa-like bathrooms. Moreover, bedrooms come alive with touches inspired by the neighboring natural elements, offering residents their very own urban sanctuary.
Furthermore, BLVD.Q promises to be more than just a residence. It's set to become an iconic landmark on this historic tree-lined street, providing an enticing blend of metropolitan conveniences with the warm, community vibe of South Etobicoke. With suites starting from the high $400s, it presents a compelling invitation to those looking for contemporary elegance and a vibrant community.
Living In Etobicoke

In the heart of Toronto's west end lies South Etobicoke, a once-quiet suburb transformed into a buzzing urban enclave. Embrace the unmistakable energy of The Queensway, a testament to the area's burgeoning growth and dynamism.
Etobicoke seamlessly marries city excitement with a close-knit community feel. Its streets are lined with a diverse array of culinary treasures, art exhibitions, and recreational spaces. Parks such as Lions Valley and Coronation Park beckon those seeking tranquility amidst the city's hustle.
But it's not just the recreational avenues that make Etobicoke stand out. The area boasts top-rated schools, vibrant shopping centers, and an array of dining establishments catering to every palate. Whether you have a penchant for Italian delights or Greek classics, there's a culinary adventure awaiting around every corner.
With excellent connectivity to Toronto's heart and neighboring cities, residents enjoy unmatched convenience. Major highways and transit opportunities ensure the broader city's attractions are always within reach.
South Etobicoke, with its mix of cultural, recreational, and urban offerings, stands as a beacon for those seeking a sophisticated yet vibrant lifestyle. Dive into Etobicoke – where the essence of modern urban living meets community warmth.
BLVD.Q Proximities
Premier destinations nearby for every occasion.
Steps away from major retailers such as Costco.
Direct access to South Humber Park, connected to the Martin Goodman Trail.
Easy access to Queensway Park amenities include baseball diamonds, tennis courts,, and a children's playground.
Quick and easy access to the Gardiner Expressway, streamlining commutes to the downtown area.
Project Summary
Development Team: Mattamy Homes
Location: 935 The Queensway, Etobicoke, ON
Proposed Suite Sizes: Storeys: 11