Coming Soon to Vaughan Metropolitan Centre
A Pre-construction Project by Smart Living
Artwalk Condos is going to be a spectacular new community being added to the already vibrant Vaughan Metropolitan Centre. Surrounded and inspired by art, Artwalk Condos is just steps away from the VMC subway station, shops, restaurants, and the 9-acre Central Park, which was designed by world-renowned landscape architect Claude Cormier.  Smart VMC is a dynamic, pedestrian-focused, multi-use master-planned community.

ArtWalk Condos
Artwalk Condos at Smart VMC is a new pre-construction condo development by Smart Living, a SmartCentres REIT entity.  Coming soon to 101 Edgeley Boulevard in Vaughan, Artwalk will feature larger suites to cater to those wishing to downsize from their homes and remain in Vaughan. Hariri Pontarinin Architects designed the building with sleek curves to illustrate its tall and innovative stature. The condominium development offers a large central courtyard so that the residents can enjoy the feeling of community.
Project Summary
• Development Team: Smart Living of SmartCentres
• Architect: Hariri Pontarini Architects
• Location:101 Edgeley Boulevard, Vaughan, ON
• 38, 18, 6 and 4 Storeys / 624 Units
• Building Type: Condominium
• Status: Pre-construction
Vaughan Metropolitan Centre (VMC)
• The VMC is the 17th largest community in Canada
• The community will comprise of over 50 city blocks
• 442 acres of mixed-use developments opportunities
• Close to Canada's Wonderland
• Big Box Stores: IKEA, Costco, The Home Depot and More
• Major Employers including KPMG, PWC, Miller Thomson, FedEx and more
• Easy Access to world-class restaurants, retail experiences and a welcoming community
Accessibility/Transportation
• Vaughan Metropolitan Centre TTC Station
• SmartVMC Bus Terminal
• YRT, VIVA, ZUM and GO
• 7 minutes to York University
• Easy Highway Access (400 and 407)
• Transit Score of 75 out of 100
About Smart Living
Smart Living was formed as a new division of SmartREIT (Smart Centres Real Estate Investment Trust).  Smart Living has been created to undertake the densification of the commercial properties owned by SmartREIT by unlocking the value of the real estate held by SmartCentres.
SmartREIT, Smart Centres, and its group of companies has proven expertise in retail development and management. The scope of their work specifically includes urban, mixed-use, residential and industrial developments. Additionally, they are known for their master-planned communities such as VMC's SmartCentres Place of which Artwalk is a major component.
Click here to watch a quick video showing the large-scale model of the SmartVMC site and the location of Artwalk Condos.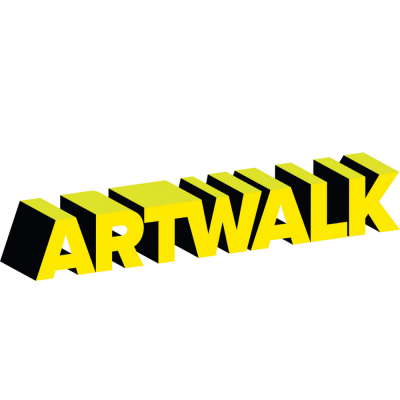 Project Summary
Development Team: Smart Living&SmartCentres
Location: 101 Edgeley Boulevard, Vaughan, ON